For example, one of the services that can be used when you want to share PDF files such as materials so that others can see them is "OneDrive".
What is OneDrive?

OneDrive is an online storage provided by Microsoft. It is provided as one of Windows Live and can be used basically free of charge. It is officially called "Microsoft OneDrive", but it is often referred to collectively as OneDrive.
Log in (sign in) to OneDrive
First, log in to OneDrive. You can log in from this page.

Free Cloud Storage – File Sharing | OneDriveSign up for OneDrive for free and use secure cloud storage to store your photos online, edit and share files across devices. It also supports offline access.

www.microsoft.com
You can log in with your email address or phone number. If you do not have a Microsoft account, you can create a new account by clicking "Create" below.


Upload PDF to OneDrive
After logging in to OneDrive, upload the PDF to OneDrive.
You can upload it as it is, but to make it easier to understand later, create a folder from "+ New".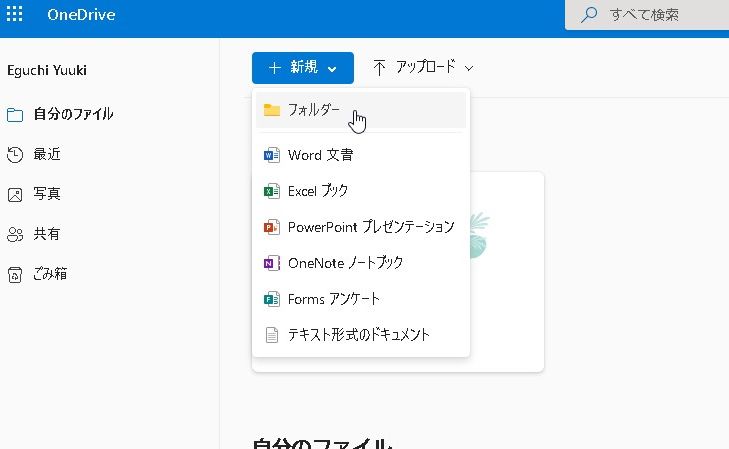 This time, I created a folder named "Shareable PDF".

Share (make visible) PDFs
Upload your PDF file. Press "Upload" and select "File", or drag and drop a PDF file onto the screen.


The file will then be saved to OneDrive. At this point, it is still in a state that no one can see it (private).


Set up sharing here.

Click Copy Link.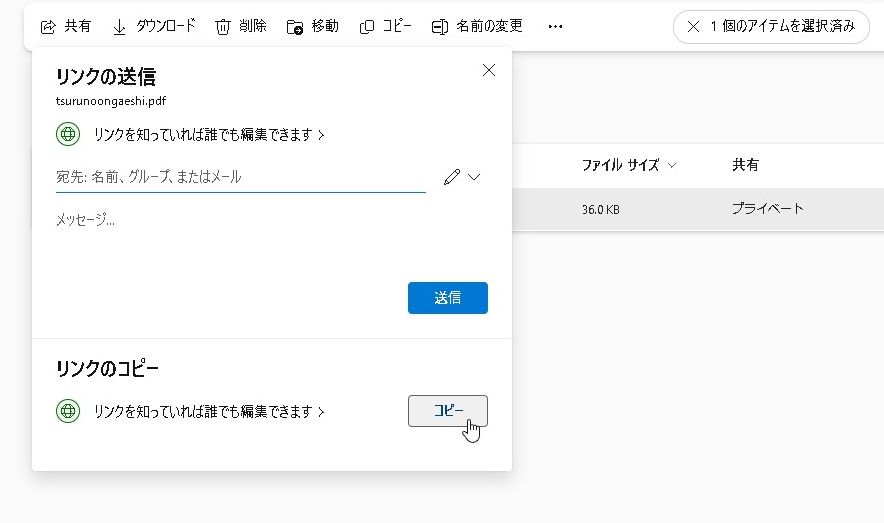 Copied! And at the same time, it will be shared and changed to a state that anyone can see.


Click here for a PDF (sample) for viewing▼

Microsoft OneDrive – Access files anywhere. Create docs with free Office Online.
Store photos and docs online. Access them from any PC, Mac or phone. Create and work together on Word, Excel or PowerPoint documents.

1drv.ms
summary
In this way, OneDrive can also be used to store and share shared PDFs.
Please take advantage of it.